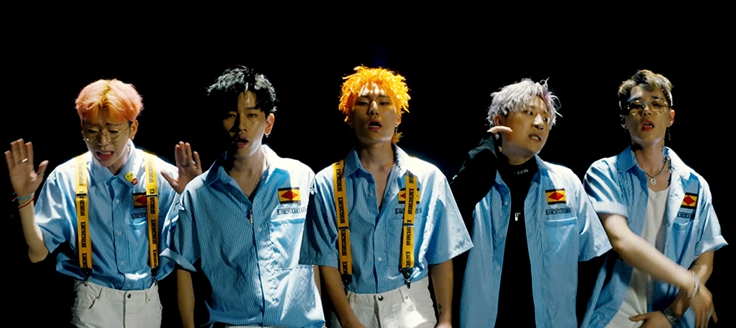 ZICO, CRUSH, PENOMECO, MILLIC, DEAN, G SHOUL they are the names that often be part of the collective called FANXY CHILD. I mean I really love their collaborative works that I have to say its so amazing. MILLIC signed with HIGHGRND that under the YG Entertainment, but the company now is defunct, but the artists have been pretty active by their own, and some already signed with another agency. Dean I mean, he is just in another level, he got the good looks (bad boy ones), and his voice just so unique.
I have to admit that the  group offer something like A$AP, the BAD HOP or the BROKHAMPTON that I think they are different. And I think although they are experimenting with their fashion, music videos they are just amazing. I have to say PARADISE was one of the most amazing songs from k pop industry, and it's too bad that HIGHGRND now is defunct, because apparently, they are the house of the indie musicians of South Korea but under the big 3 company. FANXY CHILD is one of the best songs ever, the tone different R&B tone that making everyone crazy through the SMTM 6, was there although I don't know why Dean put pancakes on the lyrics, but I have to say that the lyrics are just way to catchy!
but what do you guys think about the group? to be fair I'm a bit confused with the members of FANXY CHILD but I guess they are the collective that will excite the music lovers of the South Korean, and internationally, they have the swag, but their music video is very well produced, and I think K POP is really making it on the aesthetic on their music video!!! also I have to say ZICO is really killing it on every project that he is doing, I mean even on the idol community he is one of the most well known rapper of the group, and he is really popular on doing project that is outside the idol community. Hopefully we can see more FANXY CHILD project in 2019.