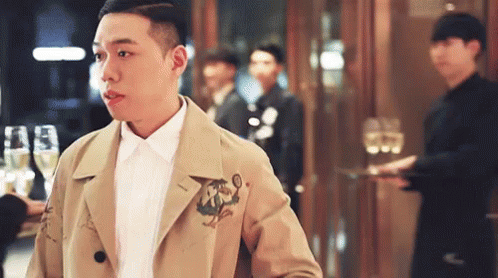 hello I'm back after few hours, and we're going to have BewhY, as you may know he is from the show called Show Me the Money 5, but I personally think that he is one of the most successful artists from the show. He has been making appearance in other music videos, like collaboration with BIG KRIT, A$AP TyY, and more, he once dreamed on getting into YG Entertainment, but without joining YG, he collaborated with the artists for the track "₩ 1,000,000" (with G-Dragon, Okasian and CL).
Considering I've mentioned his soundtracks too in the pasts, I'm going to add up the soundtrack that he worked on (I haven't put this song on this blog yet!!) So you guys might heard the drama, or television show called SUITS right? I watched the US version, so they ended up making the Korean version one, and BewhY making an appearance on they show, and I just knew that he also made the soundtrack for the show. To be fair the competitions are getting boring, you got to see a lot of familiar faces on the competition, and some of them are just trying too hard, and it's going to be hard finding a contestant like BewhY, that has the talent, the hype, but he still making some amazing music to listen to.
I know that I've post about Wise Prison Life before, and definitely Asura (one of my favourite Korean films) And I think BewhY did a great job on making the soundtrack for the music! I also think that BewhY also have his unique tone of his voice, that making you able to listen to the music, the flow is also the element that I love, because when some people are trying too hard, it will be hard for us the listeners to enjoy the music, and lyrics are very important as well, and I think he wrote the lyrics with such a meaningful lyrics.