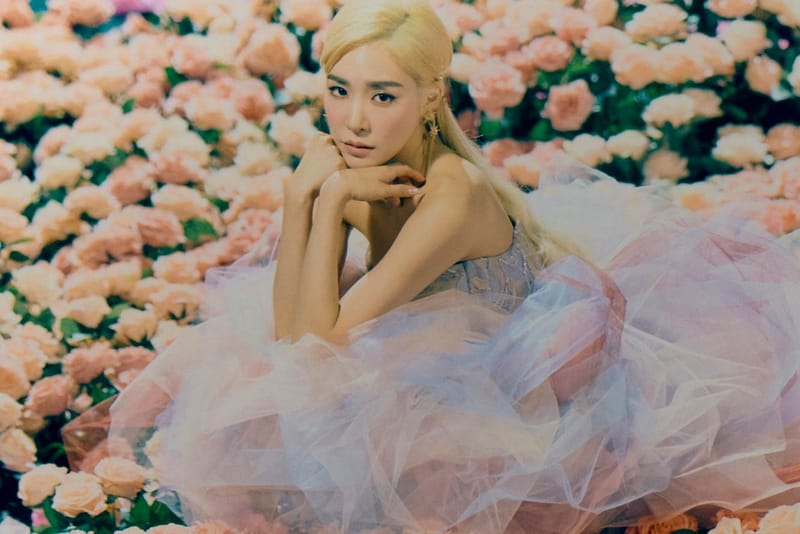 Tiffany just released her new EP called Lips on Lips, the EP is composed of 5 songs to date. It's definitely hard when you need to start everything out from the ground, especially after you got signed by a big label like SM Entertainment that able to give you all the comfort, as the channel to a bigger label in the music industry all around the world, and definitely the attention that you need. However I really loving the way Tiffany cope with everything through her situation, it is understandable that at some points you want to be more creative on your musical artistry.
Anyhow Tiffany has been active since then, and that's what the fans should be happy for, she released Over My Skin, and Teach You, and gave the fans a gift with Peppermint, back in December, and in 2019, she gave the fans a glimpse of the Lips on Lips EP, through the song Born Again, that represents a new start in her career.
I guess we all can see that Tiffany is growing with her artistry, Lips on Lips is about a love song, a girl that pour out her feelings as she falling in love, I guess the song is a pretty awesome confession song, for the fangirls we can sing it we watched our favourite singer/actor.  Like on the line"Put your lips on my lips When you're touching like this No they don't ever lie" I think its a pretty cute, and girly feelings, and it really suited Tiffany's personality. Tiffany is pretty honest with her EP I could say, I have to say this but I feel like in KPOP music there are so many times when an artist got bashed by the fans, its either because they are ethnically different, or their physical appearance, like the body image. On one of the song called Not Barbie she wrote it all down, and you can spot the lyrics like "They can't ever judge me 'cause they don't know me I won't change, won't change, not sorry", she wrote that she's not giving a damn despite the critics that she recieved, and that's what she needs to do, be different, and confident. She is currently nominated at the iHeartRadio for Best Solo Breakout…YOU GOO GIRLLL !
I have to say that Tiffany is really making the right move of doing her things, and
definitely, its going to be tough as some of kpop groups are currently making it really big, like BLACKPINK, and the new debut girl group ITZY seems to get all the love from the fans! As you can check on the screenshot from 
forbes 
that Asia has a faster growing in music industry, hence the Asian artists are more likely to get a chance to be a big star, its not about the language barrier anymore, or the race issue 🙂 its all about we enjoying the company of music in our life 🙂
By the way I love the EP from Tiffany, and let me know what is your favourite song from this EP, by the way if you are also happened to be a Girls Generations fan(s), let me know what is your GG's favourite song(s), I really love the song Lil' Touch. I would like to recommend the EP to NIKI's fans, and Camilla Cabello's 🙂