Hiii guys just before my 7hrs flight to Melbourne I just found myself here in the airport enjoying the time to get myself more productive. Anyhow, Higher Brothers is back with their album called Five Stars. Five Stars itself is an album with English, mixed with some Chinese, and Japanese language, and we can learn that there are no boundaries in music, and music itself is a universal language for anyone to follow. I have to give kudos to their manager Sean, he is just doing it right for every single artist under his management. Although people might just think its only a "simple collaboration" but collaborations itself are able to open up to more opportunity in the future.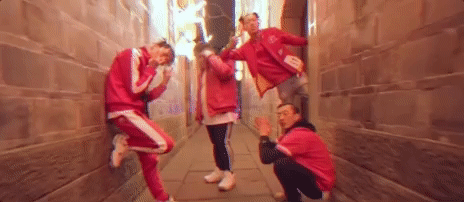 All my favourite songs are linked below, they also have the lyrics on the video, which are so helpful, for you guys if you want to learn the Chinese language in a fun way, try to learn it from songs. Higher Brothers has gained interests from all around their world due to their musical artistry, and their antics that showing how fun they are to hang around with. The album composed of 14 songs, and they do have collaborations with artists like Schoolboy Q from Top Dawg Entertainment (the same agency with Kendrick Lamar, and SZA), NIKI, DENZEL CURRY (the Clout Cobain rapper)
Higher Brothers go hard for the trap anthem very confidently with Flexing So Hard, to the collaboration with NIKI with the track No More, they are able to create the atmosphere through a bell shape chart. Nonetheless they are able to create the memories that able to keep the fans exciting as the album goes by. The song that they collaborated with Soulja Boy is also very exciting to listen too.
I have to say that Higher Brothers able to put aside the picture of "stereotypical" Asian that people always thought they are very smart, and expert in academic skills, and I have to be honest I don't think I am an excellent student even at uni 🙂 I have to say that the song We Talkin Bout with KOHH is such a banger ! not to sure if KOHH is part of 88rising crew, but he is one of the people that often collaborated with the 88rising crew.
Can you guys tell me which of this songs are or is your favourite ? I am very excited to what the 88rising crew will release on the upcoming time, maybe another NIKI, or Rich Brian music releases. I think seeing the globalisation around the world is showing that the world is getting smaller, it is important to acknowledge the diversities, and how we are adapting to it, culture is part of the most important thing in this world. and cheers 🙂 ❤