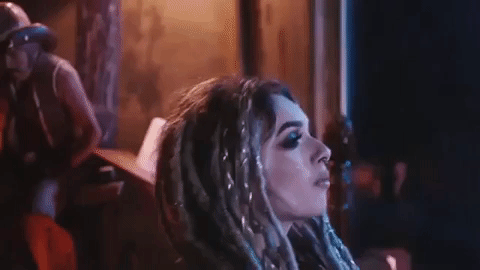 Helooo guys, you guys might heard of the reality show called The Four : Battle For Stardom, its a popular talent reality show in the US. The winner Zhavia Ward, is the finalist of the show, she is young, and I like her style, she just not afraid showing what's she likes, and be different. Zhavia recently released her song called 100 Ways, which showing her unique voice, and powerful vocal. Zhavia's music are mainly based on R&B, hip hop, and pop fusion which I think those are the genre that I usually talk about, and definitely a fan of those genre.
Although she's just 17, she's a very mature artist, that I think everyone will look upon her, but people should really acknowledge her. Based on the song called 100 Ways, its about achieving the success through her ways, "Take shit for granted cause I ain't always had it From my shoes to my tattoos" because I knew that tattoos are definitely expensive, especially on getting it with the professional, because you really need to think the quality of the ink, and more, and also shoes/sneakers/kicks are huge in the music industry, you know they say its a flex 🙂 and its also expensive items at the moment. The other part of the lyrics are "If I lose it, Watch me do it, Bet I'll come up With another 100 Ways" which practically saying that just because you failed once, doesn't mean you can give up on certain things…and try to be better than before, and keep trying if you do loose some shit 🙂 🙂
Before she released that song, Zhavia rose to stardom through her song Candlelight, which its her first solo debut single if I wasn't mistaken. I personally think that she will be one of the greatest artists later on, and definitely I can't wait for her debut album to be release..I mean I love her song, its just not that mainstream, and she got some colours that's a bit hard to guess 🙂 and I think that's her power. Since she got 3 MVs so far I'll link every single videos of her, which I included Deep Down, where the song has more hip hop vibes into it.