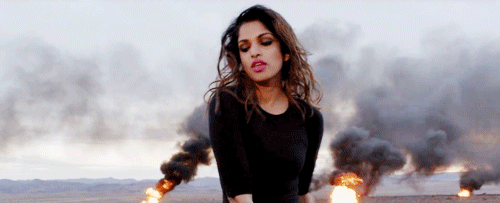 I think in the stage of my life right now, I don't even know what I want to do with my own family..I mean aside that I actually worry about my working career later on, I'm also concern with my family business. I understand that my mum is trying to help her siblings that has financial issues, however on the other hand I don't think my father's bonuses, were smooth as it used to. The fact that I almost have a perfect life, I don't even know on what should I do. I love having fun, but at the same time I got stressed out easily that also hurting myself…and I currently have this gastro-thingy again. 😦 Anyways I really love girl power.
I haven't be able to talk with my mum these days, and I don't know what's actually going on, and everytime I try to have a little joke with her, she'll labelled me with saying that my saying was non sense, or I may repeat the same thing, or its almost an ageless thing 😦 I try to keep myself up, and sometimes the only world that I could be free for a moment is through this blog 🙂 I feel even though you're different, that's okay, and its okay to be not okay.
Live fast, die young
Bad girls do it well
At the same time I think she is one of the most outspoken women out there, for example the song Borders. I think I almost finally finding my grounds, its definitely hard to say something out loudly when your surroundings are actually have no idea on what are you saying. In fact I've been the black sheep in the family for so many years now. The trip to Singapore wasn't enjoyable as I thought in my mind, I mean the topics that I would like to talk with my parents are racisms, religion views, which both of them are not interested to speak about it. Hence who should I talk to ? (to the ghosts ? to the walls ?) no I found my topics through the songs on the internet, funny enough they even thought I'm a weirdo myself..so what else can I do.
Freedom
I'd meet 'em, once you read 'em
This one needs a brand new rhythm
We done the key
We done them key to life
Let's beat 'em
We dem smartphones done beat 'em