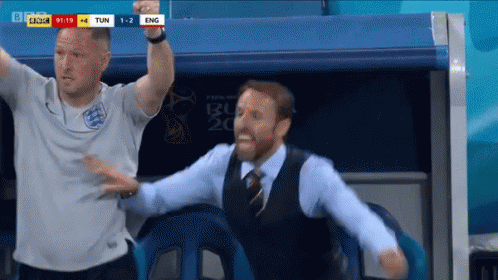 Hello..over the summer I really had a blast on cheering my favourite team England. To be honest, I never really thought we are going to the semifinal, and here we are, another semi final for the UEFA Nation League. I really in love with Gareth Southgate right now, he really makes the fans fall in love with the whole team not only with 1 or 2 players.
I actually already prepare myself if the team is not going to the semis, and my friends were joking at me whenever I trust the England team. Funny enough I never watched football since I was a little but 2010s I started to watch Steven Gerrard, and really became a huge fan of him afterwards. But Gareth Southgate teaching us redemption, and accepting our weaknesses.
Back in 1996, he missed the penalty, causing the national team to get eliminated, looking the history England never really good at the penalty either..but guess what in 2018 England did it. Pointed at 2016, within 2 years the team got 2 semi finals, won over penalty, its possible as long as we really actually believe in something. Its a work in progress, and you can't see things directly sometimes. Well the thing that Southgate able to create is that the bond within the players, and having diversities on his team through various clubs, and age groups at the team.
I mean that's the thing that I learned, we may failed in life, but everybody experienced it, without failure we can't really achieve learning at the end right ? I really learned things from him to be fair, the Pizza Hut's ad was a bit hurtful when I saw it, but now people are respecting him over thing that he did over with the national team. I guess at the end of the day people should not be scared over things that you haven't try in life.