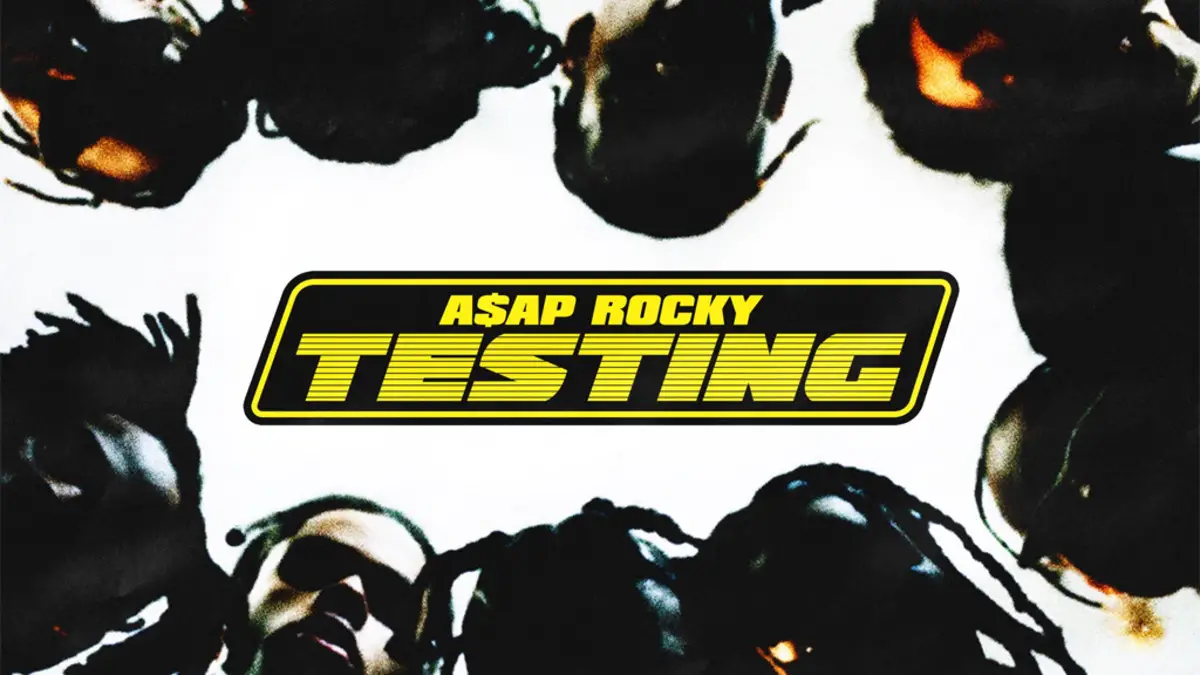 So although I'm a fan of Rocky's song but I haven't post about his album testing right ? I mean the reason for me to be a fan of A$AP Rocky is actually because his fashion style is amazing, and he seems to have a fun personality that's very fun too. I mean to me I saw rap music as a poetry song.
So as usual I'm going to pick some of my favourite from the album, and put my thoughts on the song that I choose. I mean although most people will think negatively about an album, but why don't we put ourselves to their shoes (imagine yourself to be them). But to be honest the way fans approaching each album is actually could be different, because the recent album could be the fans' first time to listen to the music, and its their favourite song. Or it could be like me where I just listen to everybody, and try to know more about the genre itself, and how its affecting the culture, religion, or more.
Praise the Lord
So this track featuring the grime artist Skepta, I like the music video too, because no matter if you are a hip hop fan from the UK, or the US you guys still sharing the same vibes, its fun and its for everyone. I also like the tone from the song too, because although its hyped you up its not having the usual rap beats, so at the same time its not hurt your ears I could say that the song from A$AP Rocky is actually giving you a cool vibes, and full of aesthetics. And to be fair I'm also a fan of Skepta, so yeah this year actually I started to listening to grime music, so its fun to see the collaborations.
A$AP Forever
I guess this song is most likely for your crew member song, and its sort of an anthem for your own group. To me I love the song because its really represent your family, your friend, your crew member. Its a flexing song, but it has a unique sound to it, if you asking more about his music actually on a Q&A with Oxford University, he answered the label on the song, for example calling people bitches, or whatever, I personally agree with him, if you don't like the music, don't listen to it, or criticised the music. He also talking about the questions regarding about the police brutality, and black and black crime, so its point of view that he said, if you're not on the spot watching it by the skin, don't talk about it (that's what I personally got), or write a song about it.
Fukk Sleep
So probably you guys know why I love the song (if you following my blog), well I'm a fan of FKA Twigs, and I think she is so cool. I feel like FKA Twigs' vocal is actually giving the song itself more a unique feels. I mean the song itself is already unique, again I love a song that's not very trap, and I feel like this song is very have a chill feeling to me, again you may know that A$AP Rocky is a very stylish guy, so as expected there are brand mentioning on the song, but I don't care I love the song.
Changes 
Last but not least is Changes, actually the song intro reminds me of XXXTENTACION, but at the same time you can listen sort of choir influenced on the background. So basically the sound of the album, and at the background you can listen to some of the jazzy vibes from the song. Overall I really love the album, there is no such a bad album because I know how hard it is the effort to have the whole album to be curated, and completed. Please check out the whole album on the streaming channel too.