hii guys how are you guys doing ? lately I have applying to several store to have a casual part timer, I'm not sure I'm excited but nervous at the same times, there are things that I don't want to be a burden for my parents too. but anyhow lets talk about athletes that actually have a music talent. You know recently there are a lot of combinations from athletes and music, and I think both worlds are amazing. There are serious things here, but some of them just for fun, or actually they are actually showing some skills, I mean rapping is not as easy as it seems…
Yess, the German international, and Bayern Munich player,Jerome Boateng is actually showing some of his bar for Jack Whitehall's Training Days for the World Cup 2018 episode. But to be honest with you guys I have no complain for what he is doing, I mean Jerome got some swag to show off his musical style, and he got the swag that's hard to resist too. I mean his skills on the field is definitely not a joke, an participated on the World Cup 2014, and eventually the winner, its amazing also Jerome is a friend of Jay Z so no questions for that.
We also got Lewis Hamilton too, I mean he got featured on Christina Aguilera album in 2018, well he got a lot of mixed review with his bar lines or what so ever, but when you got the guts you do it, but anyways making a rap bar is actually is not as easy as what people thought, its hard because you need to find the rhyming words. You can listen to the song Pipe where Lewis is featured on, but the thing is I think his voice is quiet nice, and I will let you guys think about his lines on the song.
The England's international, and Manchester City as a right back is definitely someone that's know how to have fun outside the football pitch, again with the Jack Whitehall : Training Days, Jack Whitehall and Kyle Walker himself walking to the Got Talent's stage, and rapping together. Well I know the whole thing is a joke, but Walker himself is actually has a good taste of music, sharing his playlists with the fans, he got Kendrick Lamar, and more on his playlists.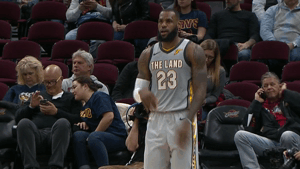 Next up we also have LeBron James, I mean a lot of basketball players are actually showing some bars, and hip hop is always be part of the basketball and vice versa, I mean you guys can name it from other people other that LeBron himself, like Kobe Bryant, to Kevin Durant is actually having their own track. The song from LeBron featuring Kevin Durant is titled It Ain't Easy.
Next up we have Kobe as I mentioned him before, who doesn't love Kobe ? I feel like a lot of basketball players are actually have an influence in the fashion trend especially sneakers culture. Not only that the swag, and the mentality that they shown on the pitch are actually no joke, and training for hours that they need to achieve the success its totally ridiculous, I could not imagine myself doing it. But you know what he even got to collaborate with Bryan McKnight.
I know that you guys probably know him from several posts that I posted, we have Memphis Depay next, after having not a good season with Manchester United, he is currently have such an amazing time in Lyon. He is the beast on the pitch, but totally amazing outside the pitch, sometimes he even posted the bible devotion on Instagram that I also read it through. Other than that actually he is also know to spit some bars.
If we have football player, we also have NFL player non other than Odell Beckham Jr. I feel like a lot of athletes are actually now more relatable to the younger generations too. I feel like because a lot of people now listening to bunch of music, and a lot of artists are also enjoying the sports games too. But I mean Odell is amazing, he got the skills, the style, Odell is also a friend with David Alaba that's currently playing for Bayern Munich, and yeah there you go 🙂
Now forget about the drama, and what's happened in the US Open 2018, I feel like Naomi Osaka still deserved the win. But to be honest I understand that tennis is a prep sport, where you should not make a noise when the player served, but there are players that's taking the match for 5 hrs, eg Novak, Nadal, and not to have a pep talk, or coaching while group sports like football and basketball are having it. The thing with tennis is that during the break people are given the chance to see the players on the break, while sports like football they went to the changing room, and you don't exactly know what they say.  I mean tennis players are not an art piece that thousands people can stare at them for hours, they are human too and sometimes they do have break down. Nonetheless I love Serena as well, and she is also able to show some bars too 🙂
We also have the heavy weight champion, Anthony Joshua..honestly a lot of athletes are actually super cool on what they are doing, but sometimes as a fan you want something unexpected from them right ? like their hobbies, or their hidden talent, I mean they are also charming. (PS guys I'm a straight girl, so I included Serena Williams, because she got some bars). So rather than watching dramas on TV I like seeing athletes, because I personally think they are more genuine on the pitch on TV.
Coming from the pep sport again, we actually have Bryan Brothers, although currently Bob is injured since Madrid Open this year, Bob, and Mike are actually an amazing partner in tennis, winning gland slams finals together, Olympic Medal together they are the definitions of sibling goals. Not only that both are actually sharing the same passion of music, they are actually collaborated with 14 grand slams winner Novak Djokovic, and British tennis star Andy Murray. Mike, Bob, and Novak are actually sharing some bars too, although it meant to be just for fun, but its showing that tennis players are actually do know how to have fun.
Paul Pogba is one of the football player out there that's really exciting to watch, especially his social media life. I mean to those senior players that criticising him, its because the current thing right now is more than just your skill on the pitch. People want someone that's relatable on the life too, and also brand image, I mean if you look all the brand ambassadors right now they are all connecting through social media, so I'm not complaining on what the players are doing outside the pitch. A side from that Paul Pogba is actually also scored on the final of the World Cup this year right ? and I think rather than criticising the players why won't those people trying to play on the field.
I know this one is not going to be a serious one, but I mean just for fun its okay and nothing wrong with it right ? I mean if you following my blog then you know that I'm a fan of Dele Alli 🙂 I feel like Dele should be given a chance on making some track like Pogba, or actually the whole England team should try Drop the Mic, because most of them are actually have some great music taste especially the younger generations. When I'm a fan of England ages ago, I don't think they're that fun and also before we don't have social media that connect the fans and the players. But seeing the players are having fun its amazing, and fun too for the fans ❤
On the growing list actually we have Alex Iwobi too, who play for Arsenal, and Nigeria national football team. I guess nowadays athletes are able to show to the fans on what they are into right now, and things that they are doing outside the court. I guess its a bit unfair when pundits and former players are actually criticising the social media that the young generations are using, because at the end of the day its fun seeing what this people are up too, actually I wonder if the track is actually released officially or not.