The upcoming album Sweetener by Ariana Grande is raising attention, because firstly she got one of the title track God is a Woman, firstly I don't see it as an offensive on any religion(s), because since its part of a title you need to capitalised and also its talking about the woman/women, girls empowerment. Its interesting to see that Pharrell William will also featured on the album, if you see the content its very interesting to see Ariana's artistry from One Last Time, to God is a Woman. And also the way the put the devastation after Ariana's concert tragedy was so touching the way she made a tribute to the fans.
God is a Woman is talking about woman's empowerment, girls have been the victim of slut shaming, for their looks, and sometimes we're always been looked down because people see us as a weak creature, not only that a lot of female artists aren't allow to dress certain way, or speak certain way. The thing is is such a relatable song, because I always put inside this little box where I feel like I don't fit in as a girl. 
Don't get me wrong, those girls are amazing that's the reason why I wanted to be like them, but every time I want to be like them, its just making me feel bad about myself. However I don't agree with the way she portrayed God, because its just firstly cringy, and secondly its written that you just can't recite bible according to your will, like what happen on the music video. Because God never though about vengeance, or revenge, so its very contradict.
I don't wanna waste no time, yuh
You ain't got a one-track mind, yuh 
This is the song that she wrote after the Manchester tragedy, the song is full of empowerment, based on the information that I found, the song is based on dance-pop and disco song with a UK garage beat, which make sense because she made the tribute to those fans. The song is about being optimist despite you're being at your low position, and about tackling the hates from the surrounding. Although its not really talking about what happened in 2017, but its really about being going up and being positive on the situation.
Ain't got no tears in my body
I ran out, but boy, I like it, I like it, I like it
Don't matter how, what, where, who tries it
We're out here vibin', we vibin', we vibin'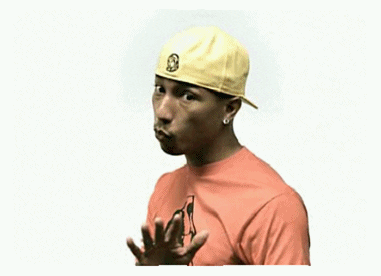 But I'm very excited to see the complete album being release, because in this album Ariana is really talking about girls power, and hate that she received, I feel like as a fan that's younger than her its amazing to see her being the example of positivity, and being mature is not a bad thing at last.
I'm very excited to see the participation of Pharrell Williams on the album too, as he participated on writing the track The Light is Coming, and will be feature on the song Blazed.