Hii, today I'm going to talk about Jon Bellion's songs. I took from the album The Definitions, and The Human Conditions, if you asking me why ? Well Jon did not stated that he wrote a gospel song, but its the songs that described his personal thoughts. Please read through guys, because it might help you, I mean this journey has been so interesting to me.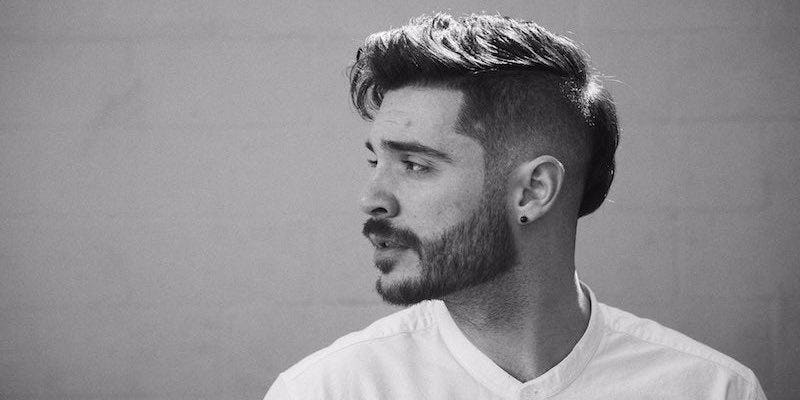 "….We may wake up as millionaires but have no family, no roots, no grounding. That's why I recently became a devout Christian. I'm fascinated by Jesus and pray to him every day." – on Interview 
We don't really have to be a preacher, or going to Theology Seminary School for us to be able to preach or sharing the gospel. Our everyday life is part of the ministry, well I'm not the one that supposed to say so, because I'm still learning. Being brave, to say God is my source of strength, and He changed my life is way to hard to explained, especially when we lived in the "identity-less" era.
I think in this era now, we think that looking "swag" is cooler, and being God-less is cool. But actually have you ever look at their songs deeply, rather than choosing a song that sounds cool ? No, you have to see that people like Kanye, Kendrick, Jon said that God is really their source of strength. Although the word grace could be come for different forms ; family, work/job, financially, health, etc. One of my favourite song from Jon Bellion is Human.
" It's freed me up. I came to the realization that I'm a child of God and that's my identity. If this all goes tomorrow I don't have the proverbial rug under me that can be pulled out. I'm taken care of and there's someone who loves me." on Interview 
HUMAN-
Human is the most fragile thing on earth, we're actually powerless, our emotions, thoughts are the weakest, if you asking me why ? Well I could feel depressed at anytimes at unknown times. I always fear that I'm not living right So I feel guilty when I go to church Sometimes going to church will be the most intimidating times for us, well because some preachers are just way to judge mental right ?
1 "Do not judge, or you too will be judged. 2 For in the same way you judge others, you will be judged, and with the measure you use, it will be measured to you. 3 "Why do you look at the speck of sawdust in your brother's eye and pay no attention to the plank in your own eye? 4 How can you say to your brother, 'Let me take the speck out of your eye,' when all the time there is a plank in your own eye? 5 You hypocrite, first take the plank out of your own eye, and then you will see clearly to remove the speck from your brother's eye.
So what I did to my dad is actually doesn't doing any good, because at the end of the day, I'm his kid, and I need to respect him, and I spreading hate (in which I really regret the most about it) You don't have to use the microphone on the street, and scream I BELIEVE IN GOD, try to use a subtle things like this The pastor tells me I've been saved, I'm fine Then please explain to me why my chest still hurts there are 2 bible references from this song line ;
For I know that through your prayers and God's provision of the Spirit of Jesus Christ what has happened to me will turn out for my deliverance.– Philippians 1:19
For the wages of sin is death, but the gift of God is eternal life in[a] Christ Jesus our Lord. – Romans 6:23
HAND OF GOD-
 I am just a man, I am just a man who lusts, gives, tries Sometimes, I lose my way on this line of the song, it seems like he confess what he did as a human,  in which you can find the bible verse from Romans.
Romans 10:9 Because, if you confess with your mouth that Jesus is Lord and believe in your heart that God raised him from the dead, you will be saved.
The next line that I like is My mother says, "Your whole life's in the hand of God" in which you can find the bible verse from Psalm.
Psalm 31:3-4 New International Version (NIV)3 Since you are my rock and my fortress, for the sake of your name lead and guide me.4 Keep me free from the trap that is set for me, for you are my refuge.
Jon does said that in the album, The Human Conditions he talked not particularly being an gospel artist, but he just wrote about how's his relationship with God.  You can see the lines ;
I've been seeing, I've been seeing lately
She's got hopes that we're getting back together, my God
I just know that I'm horny and I'm lonely, just admit it's crazy
She just holds on to something that she knows is long gone
Damn 
Where he explained, he's still a human, and as he followed God he wanted to change his life to more accordingly.
 WEIGHT OF THE WORLD-
The line Only the sound of my back breaking But ever since you and your arms saved me is talking about God removing his problems"Cast your burden on the Lord, and He shall sustain you; He shall never permit the righteous to be moved" (Psalm 55:22) I think its really important for me to believe in this passage, why because I often think I could carry it by myself, but that's not true.
The next line I don't hold the weight of the world anymore is talking about the chapter from Matthew 11:28-30 Come to me, all you who are weary and burdened, and I will give you rest. Take my yoke upon you and learn from me, for I am gentle and humble in heart, and you will find rest for your souls. For my yoke is easy and my burden is light. There is another line Only the sound of my hands shaking But ever since you and your arms saved me that talked about, the real help is actually from God, and He'll be there when you asked for the help.
So guys I understand if you're boring with the usual gospel songs, but looking up for the contemporary ones are extremely difficult. Songs can actually helps you and influence ourselves. I understand that family's problems are difficult to deal with, don't blame yourself, we're here for specific reason(s). We're going to learn together, and we need to always remember our life is part of the ministry, its hard because problems will always be our friend-nemies.  Stay blessed guys ❤