So personally I think movie soundtrack is one of the way to promote new music and the movie itself. Usually it will help the sales too 🙂 Here's my favourite movie that got the damn dope soundtrack in my mind 🙂 its movies not dramas I did post the drama earlier. I will give the movie review a bit 🙂 ❤
SUICIDE SQUAD
anti-hero
noun
a central character in a story, film, or drama who lacks conventional heroic attributes.
First up is Suicide Squad, actually I'm a fan of anti-hero, somehow because they have more IDGAF attitude. Also because good people mostly just wearing a "mask" yup good people always wanted the public to think that they're awesome. So first thing up I love their soundtrack..From Imagine Dragons, to Skrillex 🙂 by the way guys I love the Joker on every movie..I feel like he is my other me..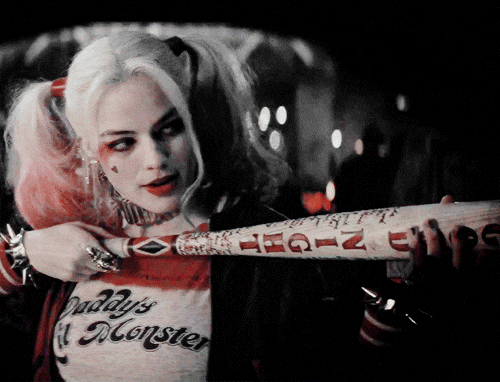 Purple Lamborghini
Sucker for Pain
You Don't Own Me
TOKYO TRIBE
Tokyo Tribe is a movie based on the same manga, the movie directed by Sion Sono..although the movie itself centered a gangster vibes but they got like cypher rap on the movie..its more like musical movie too at some point..personally I love the movie, because the rapper KOHH starring on it although he's not on the center character..but yeah I put the link for his rapping part on the movie. But they also featured some of amazing artist too like Young Dais.. 🙂 but actually you need to see the movie itself PS : you need to be at least 17 y.o.
https://www.deezer.com/en/artist/7908562
BLACK PANTHER
Black Panther is a Marvel superhero movie, and actually its the only Marvel movie that I really want to watch.. I mean Michael B. Jordan, and those Kendrick Lamar thing 🙂 But honestly Michael nailed his character..but I definitely in love with the whole cast.
But honestly from the whole time when I watched the movie, I got a lot of hyped because of the soundtrack..since I'm from Indonesia not a lot of people actually listening to Kendrick Lamar..yupp since my hometown is very small too #shoutouttoMALANG 🙂 ❤ but yeah I love the movie, the soundtrack 🙂 also definitely the African culture that's very interesting too, because I love cultures soo much.
FAST AND FURIOUS
Growing up I watched the franchise since day 1..actually there are some scenes on the movie that's a little bit R-rated at that time of my age..but I'm still watching it anyways. Actually Fast and Furious also helps me to introduced to amazing actor like Paul Walker and Vin Diesel, and also great music. Definitely if you ask See You Again is my favourite track from the whole franchise's soundtrack..simply because its a tribute song.
One most important thing for me is the story rather than just a hyped music, because I knew that Paul Walker's daughter is actually the same age with me 😦 so I could picture someone that loss her father at a young age 😦 I mean its a perfect song to say goodbye to a friend.
Damn, who knew all the planes we flew
Good things we've been through
That I'll be standing right here
Talking to you about another path I
Know we loved to hit the road and laugh
But something told me that it wouldn't last
Had to switch up look at things different see the bigger picture
Those were the days hard work forever pays now I see you in a better place
And the tribute
"No matter where you are, whether it's a quarter-mile away or halfway around the world, you'll always be with me and you'll always be my brother."
HIGH AND LOW
Soo finally its the High and Low series..by the way guys this movie got hell a lot of characters..the movies also plotted on a street lifestyle..and also about gangs, but they still managed to pulled it off, you just need a lot of concentration to this movie, actually I watched some of this movie, and their party scenes are the best..Like I'm so serious they look they have so much fun and you guys need to watch this movie 🙂