Well I think some people will be like why you put a K Pop star on the list of the rapper that already achieve a lot of awards internationally.. well the answer is you will find it below
MINO
Well some people may hate k-pop because the way they look, or the way they dress or the way they act, on their clothes how much they cost..
But speaking of which he was once underground rapper along with ZICO too, but do not disguise by his look he also collaborated with no big labels artist as well, last 2016 he collaborated with producer Code Kunst, and Loco.
Code Kunst's approved " among idol group rappers, his rap is the closest to hip hop..particulart when taking closer to his rapping, phrases and rhymes. From the very beginning I intended to work with him for my album (Muggles Mansion)
Even his latest comeback with Jamezz and Dok2, he shocked the hip hop community in Korea once again. One of the community member wrote that his rap is amazing, but lacking on the quantity produced (they want to see more Mino works in the future), another one said that his rap overshadowed Jamezz, and Dok2 :), even so Okasian also approved him. That is the reason why I am a fan, not mainly because he serving looks or whatsoever.
Some people might say that the K Pop industry is molding its artist to fits the entertainment. For YG he gave freewill for his artists to create their own songs, that is the reason why they mostly work with their inhouse producer. The best part is he is not pretty I could say, you can still see his masculinity on his face..
2.KOHH
And for KOHH as people might know him for his collaboration with Keith Ape It G Ma that also featured Loota. Well KOHH is one of the bad boys, some people just dressing like one to gain popularity or attract the fans.. but this guy over here have been living with it. Having his father got suicide, his mother was an addict, growing up in the tough neighbourhood.
He got one younger brother Lil Kohh that once collaborate with him in a song. You can see the documentary here below from VICE Japan.
people might asked me.. Why do you like this gangster rap so bad doesn't it influence your daily life or whatsoever ?…
No I do inspired by their fashion but I don't hate them, they proofing no matter what is your background, or race there is no excuse to make something big, and successful. There is no reason just because I have a bad household I can not be succeed… and that is my real answer on why I love this kind of songs 🙂
3. Keith Ape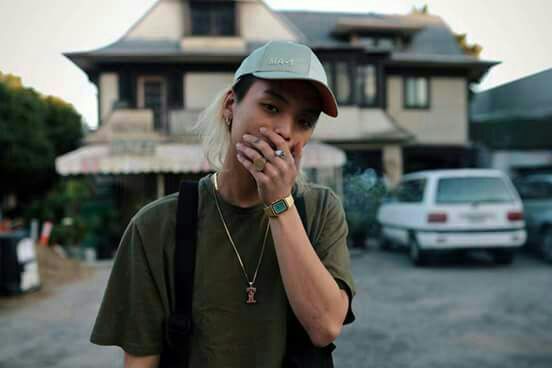 Well here it is another bad boy this time from 🇰🇷
speaking of which he once set the fire on hip hop community in South Korea after stating that their rap is suck.
"…social media is like a drug"- Keith Ape
I just feel that the way he dressed is very unique, and his approach towards his music video is a little different compare to other artists… Definitely you can not compare Keith Ape style to Mino style, like the way they approach towards the lyrics is different. But again people reactions toward music is different, its all about opinion rather than fanbase. I mainly listen to the music that I think really good.
4. Rich Brian
Rich Brian he definitely blowed up after the later viral video Dat Stick, and after he liked my post on my instagram, some of his friends started to followed me up on social media #braggingmoments
I love him because he has something different among other rappers, he learned english through youtube, and congratzzz for making the XXL 2018 class. That is sic and dope news for me as a fan. It is proofed that talent, dedication, and uniqueness serving everything, rather than good looks and expensive budget music videos.
5. Kiano Jones
It is so hard to explain the hardship to find underground musician that I think is dope. Kiano Jones..Kiano Jones was born in New York and move to Japan when he was 2.5 years old 🙂
It is hard to found his profile but I knew that he signed to Grow Up Underground Records
and he got his own documentary I think, and if someone understand Japanese… please help me to translate it #hahaha
6. Loota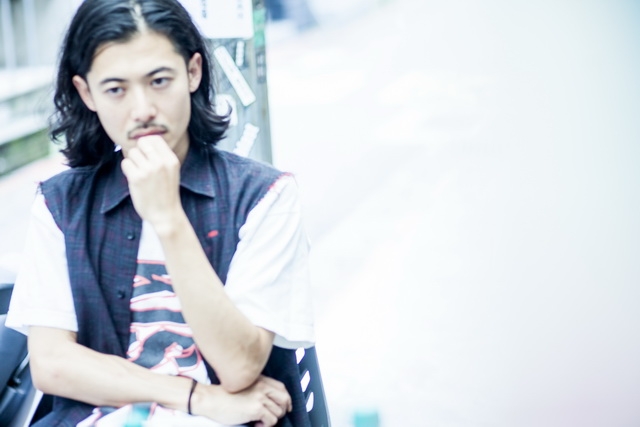 If someone asked me.. Why do you like him ?.. well Loota got this look that is very unique and cool guy, he slayed with that kind of hair, featured on the song It G Ma, collaborate with KOHH very often… like he is cool.
I think personally it is hard to find all the Japanese rapper profile to be honest, most of the time their fan base is not as big as the Korean Hip Hop fanbase, I do not intended to say something bad.. but shows like Show Me the Money, High School Rappers, really build up the community a lot. On the other hand some of the Japanese artists, they don't use Instagram often-ly, even some of the Youtube channel can't be seen outside Japan. Kiano Jones is not active with his social media too 😦
7. Bewhy
Last but not least Mr B E W H Y
he inspired to make an impact for his fans, definitely its working, Bewhy is one of the hottest rapper right now in Korea featured in Hypebeast
He has something different to show to the crowd, his colourful fashion, his faith that he showed on his lyrics.. his hairstyle. GUCCI BANK is different compare to In Trinity I believe. He is not only capable making music that able to touch the fans' hearts but also on what's on the hype and current trend right now.